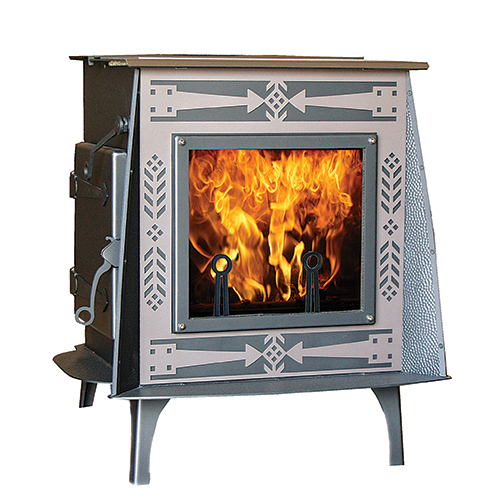 "I have been meaning to let you know how impressed I am with the Absolute Steel wood stove I purchased from you. I was thinking that I wouldn't really get a chance to try out the stove until next winter. BUT... We got a couple more feet of snow this week.
The stove easily keeps my house toasty warm. I am really impressed how it holds the heat overnight! I rarely have to do any more than throw in a couple more logs and open up the damper and catalytic bypass -and poof!- the fire comes roaring back. Thanks again for a great product from a very satisfied (and warm) customer!"
—Joanie W., ID
"Thanks for a remarkably well thought out and well built stove. There's quite a difference from all the old stoves we've had. It's super efficient and long burning."
—Don M., NY
Click here for more information about the Absolute Steel 211 wood stove.